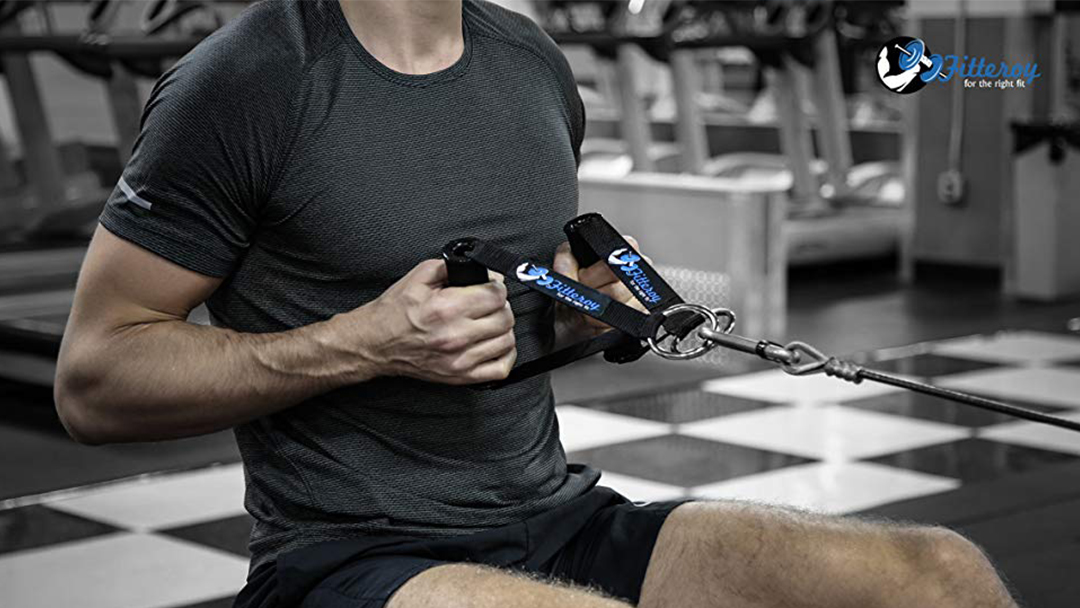 STRENGTHEN YOUR MUSCLES WITH FITTEROY PREMIUM HEAVY DUTY HANDLES
Are you tired of searching all over the gym for a good set of handles for your cable exercises because somebody misplaced them?
Are the handles at the gym old, worn out, sweaty, or simply uncomfortable to use?
What about your home gym, do you need a quality replacement for the original handles that came with your equipment? If you find that the handles that you have been using are too small and flimsy, you will love the Fitteroy upgraded and solidly built handles.
STURDY, COMFORTABLE AND VERSATILE
The Fitteroy handles are made with Acrylonitrile Butadiene Styrene (ABS), a super strong and durable plastic. The handles are extra wide, measuring 5.5″ with a soft foam finish for comfort to help prevent soreness after workouts.
Fitteroy handles are also very safe to use. These handles will give you a non-slip firm grip while implementing your workout regimen. The metal rings on the handles are welded securely so they can not open when lifting even very heavy weights.
Fitteroy handles are compatible with all cable machines and home gyms like the Total Gym, Bowflex and more. Use them also for resistance bands. The metal rings are large enough to hold six or eight bands at a time so you can stack the bands for more weight options.
MEN AND WOMEN ALIKE LOVE THESE HANDLES
These handles are great for everybody!! See below what some customers say about Fitteroy Handles..
"These things work very well. They are constructed very well, and are able to handle the constant abuse I put them through. If they ever wear out, I will buy these again as a replacement."(Christopher)
"I Love these handles! I have small hands and I was worried that they might be too thick but they ended up being great when I used them. They are way better than what the gym has. Great quality and sturdiness. I feel they will last a long time ……….I recommend these for men and woman."(HappyCustomer)
"We use these in my gym and they get some heavy traffic in there standing up just fine! Buy these!" (Ryan)
Now it's your chance to get these top quality handles and see for yourself…..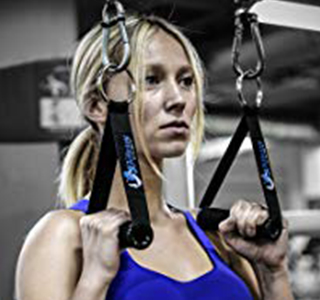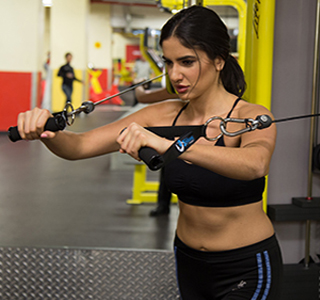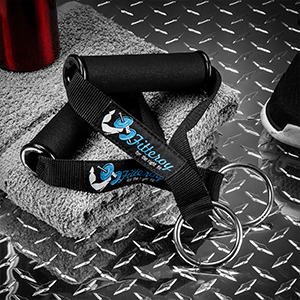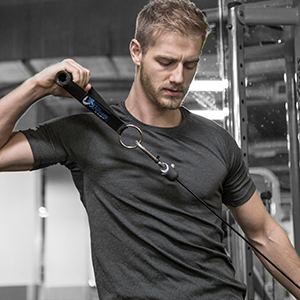 I recently had 2 separate pairs of handles break while using my resistance bands during the quarantine, so I decided to give these a try. They are comfortable, sturdy, & have a thick grip on them. They feel solid, but light weight at the same time. I'd definitely recommend these, especially if you want to combine multiple resistance bands or sets since these have a high weight capacity. The round ring also doesn't have any weak points like some other bands that can case the handle to break when lifting heavier resistance. You can probably fit about 5-6 average sized bands around the ring. These also shipped faster than expected which was cool as well!
⭐⭐⭐⭐⭐
Adolphus Hall III