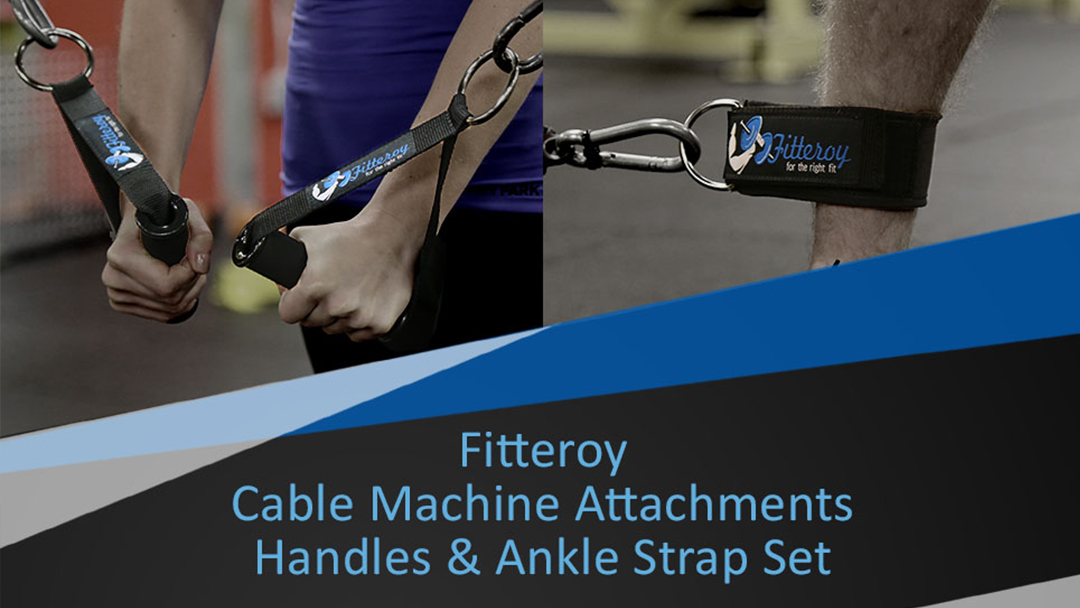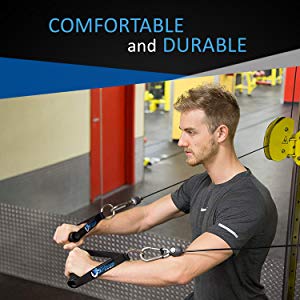 Fitteroy handles are made with Acrylonitrile Butadiene Styrene (ABS), a super strong and durable plastic with soft foam padded grip for maximum comfort, extremely strong and yet, very comfortable to use.
The ankle strap has no rough edges from trimmings or hemlines. The neoprene padding is smooth and soft. You will not feel the heavy duty steel ring while working out. The industrial strength velcro stays closed and straps do not move up and down.
The Fitteroy ankle straps feature extra strong long lasting velcro closures that adjust to all sizes from small to large.
The Fitteroy exercise handles have super wide design to accommodate all hand sizes. The handles are extra wide, measuring 5.5″ with a soft foam finish for comfort to help prevent soreness after workouts.
A great fit for men and women!